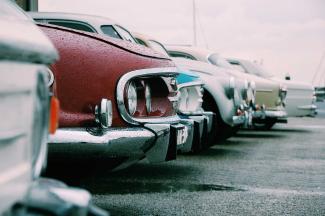 Your Auto Insurance Doesn't Cover Your Biggest Risk
Most people are quick to purchase the maximum collision and comprehensive coverage available to protect their new car.  However, the costs associated with fixing or replacing even the most exotic car pale in comparison to the amount of money people will shell out to pay liability claims. It's no coincidence that jury awards and settlements grow in proportion to a person's net worth. Such is the mindset of our society today: What's yours is mine if you're dumb enough to leave yourself open for me to take it. While that may seem like a harsh commentary on society, it's a game that plays itself out thousands of times each year, and the stakes run into the tens of billions of dollars. 
How a Liability Claim Can Break You
Consider this actual case: Timothy and Clara have a net worth of $1 million. In addition to a broad coverage auto insurance policy for their new Toyota Sequoia, they also have the maximum liability coverage. Coming out of turn on a rainy night their SUV swerved into an oncoming car, seriously injuring a family of five. A jury finds the couple at fault and awards each of the family members $500,000 for lifelong pain and suffering, as well as economic damages. In addition to legal fees and the cost of replacing the family's totaled vehicle, the total cost is more than $3 million. 
Fortunately, the father was only injured. Had he died, the jury may have determined that his $100,000 income, now lost to the family, is worth an amount equivalent to the number of working years he lost – perhaps another $3 million. 
While Timothy and Clara had the right kind of auto insurance with the highest liability limits, their total exposure for an accident they never envisioned happening is three times their net worth. 
An increasing number of people are starting to understand that their real risk exposure is not in the costs associated with repairing or replacing their car; rather it is in the far more costly liability risk. Yet, most people drastically underestimate their personal liability risks. 
A Simple and Inexpensive Solution
With premium costs as low as $200 per $1 million of coverage, there is really no excuse for anyone with assets or an income to protect not to purchase a separate personal liability umbrella policy at a minimum. The more assets and/or income you have to protect, the more personal liability coverage you should have. Considering that just one accident can take away all that you have worked for, it is far and away the least expensive insurance protection you can buy. 
When purchasing your next auto insurance policy, don't simply set it and forget it. Carefully consider your liability exposure and create a liability protection plan that includes the maximum protection available through your auto insurance in combination with a personal liability umbrella policy (check with your insurance agent on the maximum amount of liability coverage your auto insurance needs to provide before the umbrella liability coverage will kick in).
*This content is developed from sources believed to be providing accurate information. The information provided is not written or intended as tax or legal advice and may not be relied on for purposes of avoiding any Federal tax penalties. Individuals are encouraged to seek advice from their own tax or legal counsel. Individuals involved in the estate planning process should work with an estate planning team, including their own personal legal or tax counsel. Neither the information presented nor any opinion expressed constitutes a representation by us of a specific investment or the purchase or sale of any securities. Asset allocation and diversification do not ensure a profit or protect against loss in declining markets. This material was developed and produced by Advisor Websites to provide information on a topic that may be of interest. Copyright 2021 Advisor Websites.