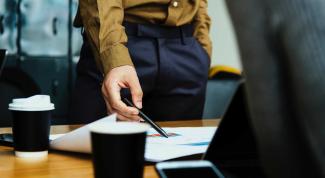 If you don't know the difference between asset-backed securities and securities, you may want to take a look at these common financial terms and their definitions.
Asset Backed Securities
Asset-backed securities are bonds or notes that are backed by assets such as credit card accounts receivable, auto loans, and home equity loans.
Blue Chips
Blue chips are well-established, well-recognized, financially stable companies. Blue Chip companies offer a variety of products and services, have been in business for a number of years, have weathered economic downturns successfully, and have continued to offer stability and growth to investors.
Capital Asset
Your home, your car, your Picasso, even your stocks and bonds are considered to be capital assets. If you're a business owner, anything you've purchased that has a longer life than one year, such as a computer, a printing press, or a warehouse, are considered capital assets.
Derivatives
Derivatives are considered a category of security, with several different kinds of derivatives available. Originally used to help ensure a more balanced exchange rate for internationally traded products, derivatives are used in a variety of situations today, including insuring against risk or speculating on the future price of a particular asset.
Dow Jones Industrial Average
Created in 1896, and later named after founder Charles Dow, the Dow Jones Industrial Average is the price-weighted average of how 30 large, publicly owned company's stock traded on the New York Stock Exchange (NYSE) and the Nasdaq on a particular day.
EBITDA
An acronym, EBITDA is a company's earnings before interest, taxes, depreciation, and amortization. EBITDA is used to report company profits before debt interest and taxes owed are subtracted. EBITDA is best used to compare profitability between several companies that are similarly sized or in the same industry.
International Monetary Fund
Created in 1944 in order to help stabilize currency exchange rates between countries, the International Monetary Fund or IMF has a current membership of 189 countries and is tasked with promoting international monetary cooperation, while helping to facilitate the balanced growth in international trade.
Recession
While we're all familiar with the term, the actual meaning of a recession may elude some. A recession is a significant decline in economic activity that is typically measured by a country's gross domestic product (GDP) that lasts longer than a few months. Unfortunately, there is no accurate way to predict a recession, though trends such as falling asset and home prices can indicate that a recession is looming on the horizon. A recession can last up to 18 months, though the effects can linger much longer.
Securities
A security represents an investment by the owner of the security, has an assigned value, and may be sold.
Resources
https://www.thestreet.com/topic/46001/financial-glossary.html
https://www.investopedia.com
https://www.thestreet.com
*This content is developed from sources believed to be providing accurate information. The information provided is not written or intended as tax or legal advice and may not be relied on for purposes of avoiding any Federal tax penalties. Individuals are encouraged to seek advice from their own tax or legal counsel. Individuals involved in the estate planning process should work with an estate planning team, including their own personal legal or tax counsel. Neither the information presented nor any opinion expressed constitutes a representation by us of a specific investment or the purchase or sale of any securities. Asset allocation and diversification do not ensure a profit or protect against loss in declining markets. Exchange traded funds (ETFs) and mutual funds are sold only by prospectus. Investing in ETFs and mutual funds is subject to risk and potential loss of principal. ETFs incur trading and commission costs similar to stocks and frequent trading can negate the lower cost structure of an ETF. There is no assurance or certainty that any investment or strategy will be successful in meeting its objectives. Investors should consider the investment objectives, risks and charges, and expenses of the fund carefully before investing. The prospectus contains this and other important information about the fund. Contact your registered representative of the issuing company to obtain a prospectus, which should be read carefully before investing or sending money. This material was developed and produced by Advisor Websites to provide information on a topic that may be of interest. Copyright 2020 Advisor Websites.