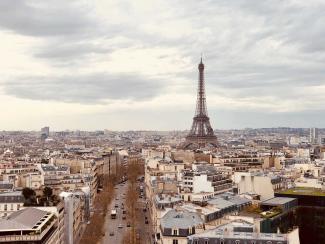 Think You're Covered for Travel Abroad? Think Again
World travel, both for business and pleasure, is on the rise again and with it the risk exposures for travelers. Liabilities and risks that most people typically cover with a typical homeowner's policy or travel benefits from their credit card companies are multiplied when traveling the globe. Everything from personal liabilities to auto coverage to medical coverage, suddenly becomes more complicated and traditional insurance solutions fall well short of providing the needed protection, if they provide any at all.
Driving Internationally
Driving a car in a foreign country is difficult enough when you aren't familiar with the geography, but it can be a nightmare if you don't have the right kind of insurance coverage. Relying on the pay-as-you-go coverage provided by car rental companies or other local insurers can be a costly mistake if it doesn't provide the liability limits you might need.
If you travel extensively overseas, it is imperative that you have automobile insurance that provides maximum coverage for the vehicles you drive anywhere in the world. Most luxury car insurance plans include this kind of coverage in their policy. You should also check your personal umbrella policy to ensure that it covers you worldwide.
Medical Coverage
With most health insurance plans, your full coverage stops at the shores of the United States. The good news is that most developed countries will provide medical care should you need it. The bad news is that you could be laying on a gurney for days waiting for treatment. And, if you're traveling in a third-world country, you might stand a better chance of survival by refusing treatment.
In all seriousness, if you are a frequent global traveler, you multiply the risk of becoming ill or injured overseas. The only type of medical coverage that can ensure quick and quality medical care is an extended travel insurance policy which provides excess medical coverage for co-pays, deductibles and hospital charges that are not likely to be covered by your personal health insurance plan. Comprehensive travel insurance plans will also cover the expense of emergency transportation to quality medical facilities.
Personal and Family Security
It is an unfortunate sign of the times that crisis events, such as kidnappings and extortion are becoming more prevalent, targeting affluent travelers wherever they might go. While much rarer (or at least much less publicized) here in the U.S., these threats are on the increase in countries with troubled economies like Greece and Italy. But, they've always been a risk in countries throughout Europe, South America, and Asia.
Anyone with wealth is a target for crime syndicates that prey on the unprepared. Nothing short of a comprehensive insurance package that includes access to security consultants can provide the essential protection. This would include kidnap-for-ransom and extortion insurance as well as training in the basic principles of security. It can also include immediate response to any crisis-event anywhere in the world. Specialty insurers such as Chartis offer comprehensive personal security plans with the expertise to implement protective measures that will substantially reduce the threat.
*This content is developed from sources believed to be providing accurate information. The information provided is not written or intended as tax or legal advice and may not be relied on for purposes of avoiding any Federal tax penalties. Individuals are encouraged to seek advice from their own tax or legal counsel. Individuals involved in the estate planning process should work with an estate planning team, including their own personal legal or tax counsel. Neither the information presented nor any opinion expressed constitutes a representation by us of a specific investment or the purchase or sale of any securities. Asset allocation and diversification do not ensure a profit or protect against loss in declining markets. This material was developed and produced by Advisor Websites to provide information on a topic that may be of interest. Copyright 2023 Advisor Websites.