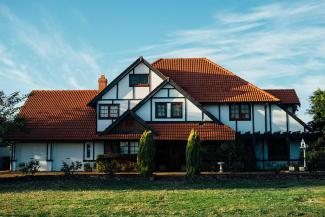 Real Estate Investing for the Beginner
Television today is bombarded with a variety of real estate programs. House hunting, home renovation, home flipping, these programs have stimulated the interest of many individuals to start investing in real estate for themselves.
While many first-time investors lean towards purchasing single-family homes, others may not want to become landlords overnight. If you're looking to invest in real estate but have no desire to screen applicants, handle leaky faucets or broken appliances, or any other emergencies, there are a variety of options available. Here are a few:
Invest in commercial property – Like investing in single family homes, there is a good market to invest in commercial properties such as retail centers, office buildings and multifamily apartment complexes. However, unlike an investment in single family homes, many first-time investors turn the day to day management tasks over to a property management company, which will take care of common tasks including lease-up, maintenance, and tenant screenings – and those midnight telephone calls.
House Flipping – While flipping houses makes for good entertainment, and can make investors a lot of money, it's a little more complicated than you would gather by watching house-flipping shows on cable TV. House flipping involves purchasing a home in need of repairs at a low cost, making the necessary repairs and updates, and then reselling the home at a decent profit; all within a few months' time. While house flipping can be profitable in certain markets, it's not the best option for the new investor, as expertise is needed in order to ensure that the home is valued properly, the repairs are made promptly, and the home is back on the market quickly.
Private Equity Fund – Usually carrying a minimum investment requirement of not less than $100,000, private equity funds are where investor money is grouped together into an equity fund to make investments. This is a good solution for long term investing, as the funds invested are not liquid, so any funds invested will be tied up for a significant period of time.
Real Estate Investment Trust (REIT) REIT's are companies that make investments in commercial real estate; offering a real estate portfolio to potential investors. Those investors purchase shares of the company and are paid dividends on their investment. REIT's are typically placed into one of three categories; Private, Publicly Traded, and Public Non-Traded.
Online Real Estate Investing – Otherwise known as crowdfunded real estate investing, investor funds are pooled with funds from other investors, with the money raised invested in various real estate portfolios. A relatively new opportunity, online real estate investing platforms allow those with limited funds to invest in diversified real estate portfolios with as little as $1,000.00. Crowdfunding investments are popular as they offer an opportunity to enter the real estate investment arena and make a profit, while limited risk involved.
Today, there are plenty of ways to invest in real estate. The best way to start is to check with a financial professional who can explain the options available as well as the benefits, tax implications, and profit potential of each option.
Resources
https://fundrise.com/education/blog-posts/how-to-invest-in-real-estate-the-basics
https://www.thebalance.com/investing-in-real-estate-4073643
*This content is developed from sources believed to be providing accurate information. The information provided is not written or intended as tax or legal advice and may not be relied on for purposes of avoiding any Federal tax penalties. Individuals are encouraged to seek advice from their own tax or legal counsel. Individuals involved in the estate planning process should work with an estate planning team, including their own personal legal or tax counsel. Neither the information presented nor any opinion expressed constitutes a representation by us of a specific investment or the purchase or sale of any securities. Asset allocation and diversification do not ensure a profit or protect against loss in declining markets. This material was developed and produced by Advisor Websites to provide information on a topic that may be of interest. Copyright 2021 Advisor Websites.