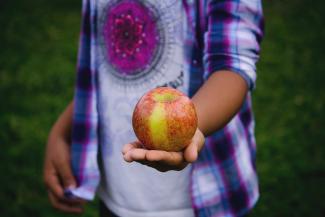 Insuring for the Underinsured and Uninsured
It seems remarkable that more than one in seven drivers in the United States is uninsured. But with the slumping economy, that number is expected to increase. And that doesn't account for the millions more who can only afford to buy the minimum liability coverage that is required by state law. Needless to say, the chances of being hit by someone who doesn't have the means to fix or replace your car are surprisingly high. The chances are even greater when you consider that high-end cars are sometimes targeted by uninsured motorists looking for a "score."
Although most states have mandatory liability insurance requirements, one in six drivers still manage to roam the streets without owning any insurance. The even larger problem is the number of drivers who only purchase the minimum liability coverage of which there are tens of millions. These are all financial time bombs ready to explode the moment they strike your car.
For instance, in California, the minimum liability limits are 30/60/15 - $30,000 for bodily injury coverage per person up to $60,000 total per accident and $15,000 of property damage per accident. You're driving your business colleagues in your brand new SUV one evening and a driver with these minimum liability limits runs a red light and rams your passenger side at 40 miles per hour. Your passengers sustain serious injuries and must be air-lifted to a hospital. You suffer a broken collar bone and cuts when the front and side airbags are deployed.  Your $50,000 SUV is a total loss.
Your passengers both suffer spinal injuries which will require extensive treatment and rehabilitation after they undergo surgery. Their medical bills will exceed $300,000, and your medical costs will come in at $20,000 for total bodily injuries of $320,000. Your Jaguar is headed for the scrap heap but your outstanding loan of $55,000 lives on. The at-fault driver's insurer will cover $60,000 for the bodily injury costs and $15,000 for personal property leaving you with a $260,000 bodily injury liability and $40,000 outstanding balance on your auto loan. Your liability would be even greater in many states that have even lower liability limits.
The good news is that most high-end car owners recognize the risk of uninsured and underinsured motorists, so they tend to purchase the maximum liability coverage along with what is offered for UM/UIM coverage. While high-end car drivers would never turn down UM/UIM coverage, many don't give enough thought to how their UM/UIM coverage protects them. For instance, most people are unaware of the fact that UM/UIM coverage protects them in or out of their cars. If a negligent driver clips you or any of your family members while riding a bike or stepping off of a curb, your UM/UIM coverage will kick in.
Some insurers offer UM/UIM as combined coverage, or single limit, meaning a fixed amount is available for both bodily injury and property damage.  For example, if you purchased single limit coverage of $75,000 and an accident resulted in $50,000 of bodily injury and $50,000 of property damage, your coverage would come up $25,000 short.
Alternatively, split limit coverage, in which separate limits are established for bodily injury and personal policy can provide broader protection. In the same example, a policy with split limit UM/UIM liability of $50,000/$50,000 would have fully covered the losses. It's highly recommended that drivers with high-end or late model cars purchase the maximum split limit coverage and coordinate it with their own liability coverage. The additional annual premium amounts to less than a tank of gas.
*This content is developed from sources believed to be providing accurate information. The information provided is not written or intended as tax or legal advice and may not be relied on for purposes of avoiding any Federal tax penalties. Individuals are encouraged to seek advice from their own tax or legal counsel. Individuals involved in the estate planning process should work with an estate planning team, including their own personal legal or tax counsel. Neither the information presented nor any opinion expressed constitutes a representation by us of a specific investment or the purchase or sale of any securities. Asset allocation and diversification do not ensure a profit or protect against loss in declining markets. This material was developed and produced by Advisor Websites to provide information on a topic that may be of interest. Copyright 2021 Advisor Websites.