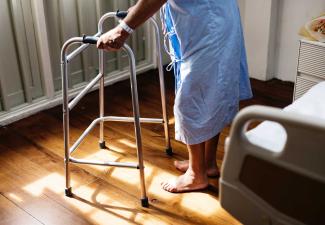 How Costly Gaps in Disability Insurance Coverage Can Be Avoided
A big mistake many professionals make with disability insurance coverage is that they take what is offered, and then buy and forget it. If they purchased it from one of the top insurers for disability insurance, they have probably been assured that they have the best possible protection with an "own occupation" definition of disability. If they work with a good agent, they've probably chosen a benefit amount sufficient to meet their personal income needs, and an elimination period that matches their ability to cover a short-term disability.
But that is really just the beginning. Your disability policy is likely to stay with you for decades, during which your financial situation will evolve. What may have been appropriate coverage as a young physician may turn out to be full of holes when you hit your peak earning years. It's fairly easy for a policy to suddenly have gaps in coverage unless it is set up initially to account for them.
Future Insurability
This option provides the opportunity to increase your benefit amount without evidence of insurability. Without it, you may be forced to buy an additional policy at higher premium rates with the possibility of a health rating if you're health condition has changed since your first policy.
Inflation Protection
Protecting your future disability income benefits against the ravages of inflation could be crucial if you need to start taking benefits at an early age. By adding a COLA rider, you protect your purchasing power which is critical since a disability policy can't replace 100 percent of your income.
Residual or Partial Disability Protection
You're more likely to become partially disabled than you are totally disabled. Many total disabilities become partial disabilities after a period of recovery or a surgery to repair a condition. Working fewer hours or reducing your duties will mean less income. In that event, you need to ensure that your policy will pay you for the reduced amount of earnings, and doesn't require that you be totally disabled in order to receive benefits.
By making sure your disability policy contains these features or options, you will ensure that you won't experience any gaps in your coverage or your income at a time when you need it the most. Many insurance agents who don't specialize in disability insurance fail to consider all the possibilities. Disability policies are easily customized to meet an individual's specific needs, preferences and priorities. It takes a qualified disability specialist to help you thoroughly plan for the unexpected.
*This content is developed from sources believed to be providing accurate information. The information provided is not written or intended as tax or legal advice and may not be relied on for purposes of avoiding any Federal tax penalties. Individuals are encouraged to seek advice from their own tax or legal counsel. Individuals involved in the estate planning process should work with an estate planning team, including their own personal legal or tax counsel. Neither the information presented nor any opinion expressed constitutes a representation by us of a specific investment or the purchase or sale of any securities. Asset allocation and diversification do not ensure a profit or protect against loss in declining markets. This material was developed and produced by Advisor Websites to provide information on a topic that may be of interest. Copyright 2023 Advisor Websites.